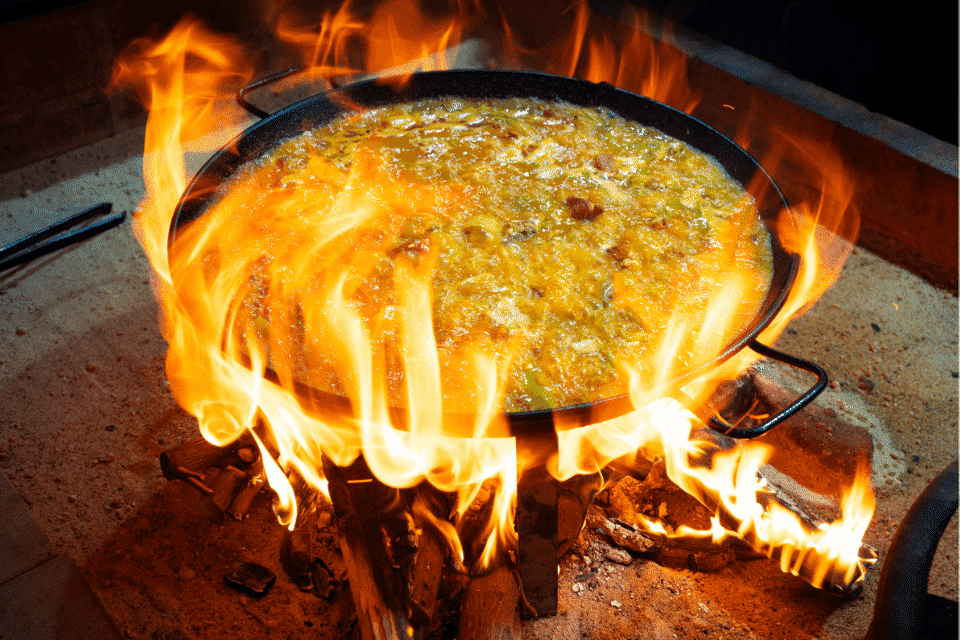 OUR PASSION FOR SPANISH CUISINE
At Spicy Catering Sydney, we are passionate not only about Spanish cuisine, but storytelling. Each dish we create draws its roots from a historical breakthrough in Spanish cooking. Using only the freshest produce seafood and meats, we merge the traditional methods of old into a unique modern present.
YOUR PRIVATE SPANISH PAELLA CHEF
Are you planning an event, birthday party, organizing an engagement party, wedding or hosting a dinner party or a corporate party and are looking for top quality Spanish paella and premium service? Spicy Catering Sydney specializes in Spanish dishes. For us, the experience isn't just about delicious and beautifully presented paella, it's also about the story, the ingredients, and the recipes. Enjoy a one-of-a-kind, interactive and fun dining experience at home, office or venue with our Spanish experience.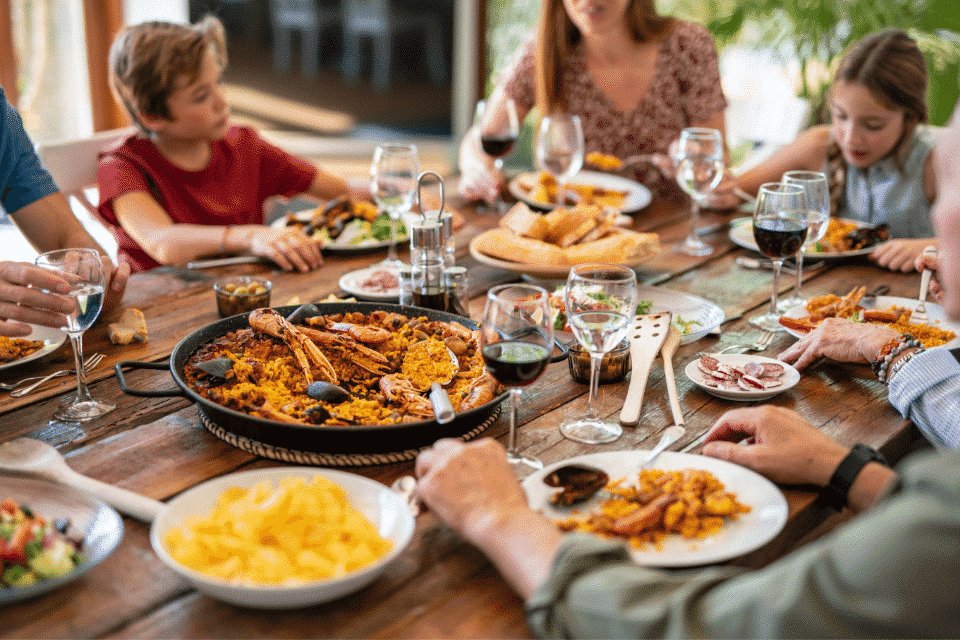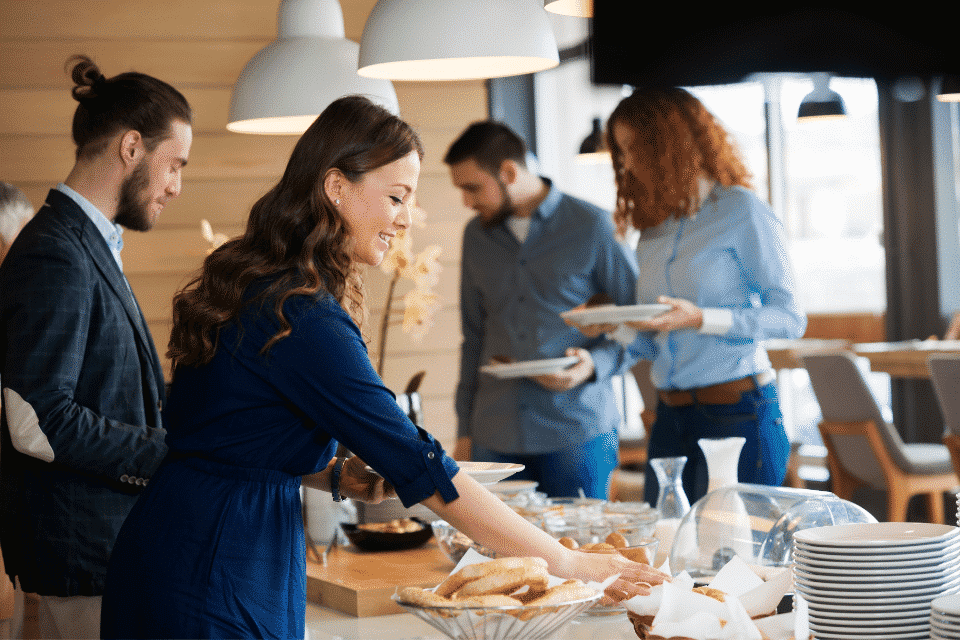 CORPORATE CATERING
If your company is organizing a conference, corporate event, business lunch, cocktail party, special themed event, Christmas party, anniversary or other celebration, we at Spicy Catering Sydney understand that outstanding food is an essential ingredient of any corporate event: well-timed, delicious cuisine, prepared by our Spanish chefs and served with class by our professional staff. By experience, we know that reliability, accuracy, flexibility, speed, discretion, and easy communication are key to the success of a flawless event. No surprises, no nonsense.
Reach us today for a custom menu.
Menu
All of our paellas and tapas menus are inspired by traditional Spanish recipes and ingredients. Our chefs fuses these Spanish flavours with modern techniques, to create truly unique dishes.
A really enjoyable and easy way to cater for a large group. Visually exciting, and unique - no-one had seen this before and everyone enjoyed it. Great job, Julian.
I highly recommend this Julian and his team at Spicy Catering! We had Julian cater our Mother's 60th Birthday event for 60 people. The Paellas were very authentic made with very fresh quality ingredients. People had second and third helpings and everyone loved it. We also hired F & B attendant who was excellent with help setting up and serving throughout the night. Communication was excellent and easy. Thank you Julian & team!
Denise Sorrell
2023-09-03
Highly recommended! Julian and Cesar, fabulous Chefs catered for my sons 21st celebration! We had Seafood, Chicken and Vegetarian Paellas which were all absolutely delicious! Freshest ingredients and all bought on the morning of the event. Thank you to both of you again!
Outstanding catering services. We used Spicy Catering on a recommendation from our venue for an event for 100+ guests in August 2023 and Julian and the team were nothing short of incredible. Julian worked closely with us to ensure all our needs and expectations would be met, attending the venue with our team in the lead up to the event to discuss the logistics, our options and what would work best for the day. When the day itself rolled around, Julian and his team of enthusiastic, well presented and customer-centric staff were set up before we even arrived! Their service was seamless, and they were able to adapt on the fly when our event timings ran ahead of schedule, ensuring lunch was served for 100+ people earlier than initially planned. The food and coffee was fantastic, and as someone who has a dietary requirement, I was well looked after by the team. I highly recommend Spicy Catering and suggest you go with the Spanish Experience for a memorable and delicious meal that your guests won't stop talking about post event! Thank you to Julian and the team.
Amazing Paella! I asked Julien to cater a private dinner for my wife's birthday. The whole operation was incredibly professional. He came to our place fully equiped and was so flexible with serving times even when we pushed back our dining time. I wholeheartedly recommend Spicy Catering. Thankyou!
We hired Spicy Catering for a Team Building gathering and it was fantastic! The Seafood Paella was incredible. Hats off for bringing the taste of Spain right to our doorstep! Julian was so friendly from the beginning quotation emails, phone calls and during the service of the event too! Thanks Spicy Catering, will definitely recommend you to all my friends!
Great service at a good price, food was tasty and the chef was so nice and friendly, hassle free service would definitely book again.
Koren Chambers
2023-07-20
A brilliant experience and service provided for my baby shower! Food was delicious, staff were professional and fun. Thank you so much. We will be back for our next event. Koren & Rula
Julian and Carlos from Spicy Catering catered for a big celebration at our house last weekend with 34 hungry guests. I could not recommend Spicy Catering more highly. As out guests arrived they were greeted by the fragrant smell and rich colours of the cooking paella. Julian generously shared his cooking knowledge with anyone that was interested. The sangria was delicious. First course was tapas. Julian and Carlos served delicious empanada's and croquettes which everyone enjoyed. There was plenty to go around. The main course was the paellas. Again these were both delicious and plentiful. The meal was finished off with traditional 'burnt' cheesecake. Julian and Carlos were so cheerful and generous with their hospitality. Nothing was too much trouble. Julian and Carlos made our 34 hungry guests very happy. Everything was taken care of and no washing up afterwards. It was wonderful. Thank you so much Julian and Carlos. We had a terrific day and you both were a big part of it. Thank you for a wonderful meal. Cheers Doug and Maree
Lisa Placanica
2023-07-13
Julian catered for our corporate lunch at our office and provided a unforgettable experience that all the staff are still talking about. The smell of the cooking paella had everyone coming outside to look and when it was time to eat it, we enjoyed every bite. Everyone was commenting on how it is the best paella they have tasted in Australia, the churros were also delicious! Thank you Julian, we will definitely be trying everything else on the menu shortly!